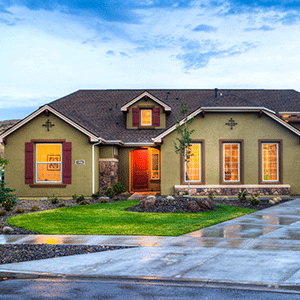 Standard Maintenance Package
The Standard Maintenance package includes the basic maintenance items below and ensures that your home is getting the attention required to keep everything performing well. This package covers services needed for homes that are up to 3,500 sq. ft. 
Learn more and compare the different maintenance packages offered. 
Monthly services
1 Hour of Handyman Service**
Change furnace filters*
Check and change light bulbs*
Clean garbage disposal
Clean vanity sink drains as needed
Check fire extinguishers
Check smoke & carbon monoxide detectors (replace batteries annually)*
Check Radon fan
Lubricate squeaky door hinges
Lubricate & tighten doorknobs
Check washing machine hoses
Monthly services as needed
Change whole house water filter*
Change fridge water filter*
Change water purification filter*
Change humidifier filter*
Check and replace water softer salt*
Vacuum refrigerator coils
Visual walk-thru inspection of house & report any issues
Biannual services
Test sump pump
Gas fireplace inspection test – visual
Annual services
3 Fixture changes or 3 hours of handyman service per year***
Drain and flush water heater
Clean dryer vent
Lube garage door
*Materials extra
**Hour of handyman service may be used for a repair or toward an additional project
***materials supplied by homeowner. Lights or fans in vaulted or high ceilings may be extra